Temporary Roadway Mats for heavy duty vehicles
Category:
所属分类: -- heavy duty rig mats
Summary:Shandong Ningjin Xinxing Chemical Co.,Ltd is leading manufacturer of ground protection mat.
Leave a message online
Detailed description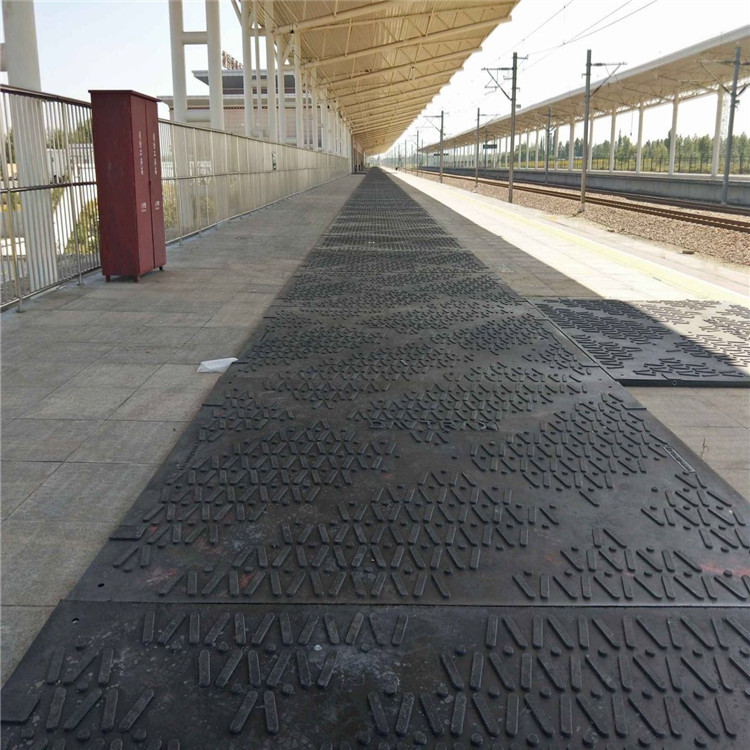 Our heavy duty plastic track way panel is suitable for the heaviest of loads up to 200tons and can be uses to create track ways and compound working areas for a wide range of industries including construction,oil drilling industry,power transmission,renewable energy sites and infrastructure works.
The solid one piece panels provide a firm working surface and can be used in any weather conditions.They are particularly suitable for use on transmission projects as they are non-conductive and also on remote or high theft risk sites due to their minimal scrap value.
The panels are rigid enough to efficiently disperse the heaviest of loads whilst at the same time they will follow ground contours allowing use on undulation ground.
Specificaiton:
Standard size:4500*2000*38mm
3000*2500*38mm
The thickness can be various according customer required loading weight.
Easy to clean
No moisture absorption,as a result of which they don't get mouldy or not.
The plates can also be engraved,an ideal solution to recognise your plates on any construction site.
But also Cost-effective alternative to plywood
Unlike plywood,these mats will not warp,splinter or degrade,even in excessive heat and cold.Ground protection mats are easy to clean and will maintain their properties over many uses,providing a great return on investment.
For Light duty ground road mats,click here.Also pls you contact me email:amy@sdxxhg.com,whatsapp:+86 15624266857
heavy duty roadway panels
MESSAGE ONLINE
Leave a message online