UHMWPE TRACK PADS for Milling Machine and Excavators
Category:
所属分类: -- UHMWPE machined parts
Summary:UHMWPEtrackpadismadeofhighperformanceplasticmaterial-Ultrahighmolecularweightpolyethylene(UHMW-PE).UHMW-PEhaslowefriction,hingtensilestrength,strongimpactstrength,weuseUHMW-PEpadboltonthetrackofexcava
Leave a message online
Detailed description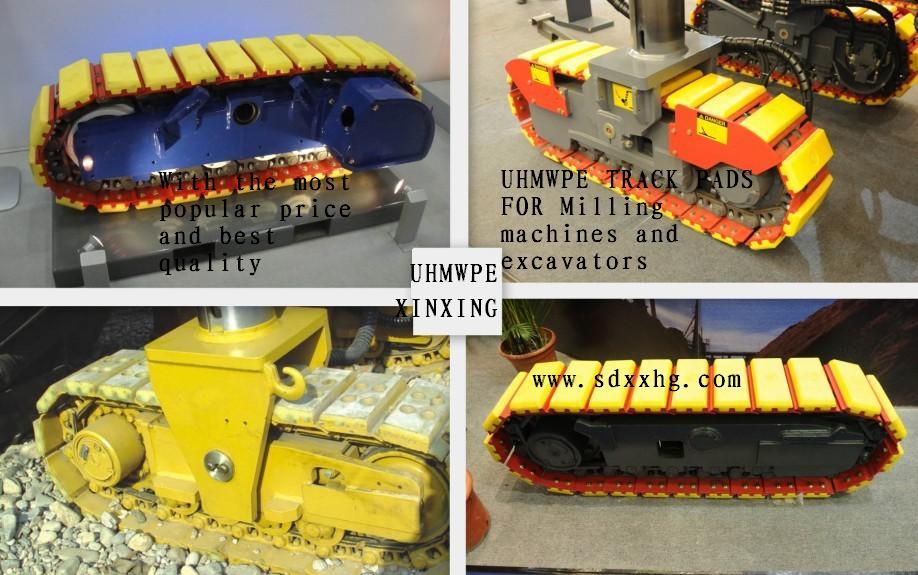 UHMWPE track pad is made of high performance plastic material -Ultra high molecular weight polyethylene (UHMW-PE). UHMW-PE has lowe friction , hing tensile strength , strong impact strength , we use UHMW-PE pad bolt on the track of excavator , it possesses very good properties of wear resistance, tear resistance and non-disintegration, etc. The adhesion between the UHMW-PE and steel plate is very strong,the replacement is convenient and the service life is long so it is suitable for various pavers and bitumen transportation trucks.
For more information ,please contact us
MESSAGE ONLINE
Leave a message online