UHMW U Tough Liners
Category:
所属分类: -- UHMWPE sheets and panels
Summary:Application:1ForSquareorRoundtroughts2.PredrilledandbeveledforimmediateInstallation.Thatgenerallycohesivebulkmaterialsdonotfloweasilyinchutesandhoppers.Changesinmoistureandparticlesizeaffecttheproduct
Leave a message online
Detailed description
Application :1 For Square or Round troughts
2.Predrilled and beveled for immediate Installation.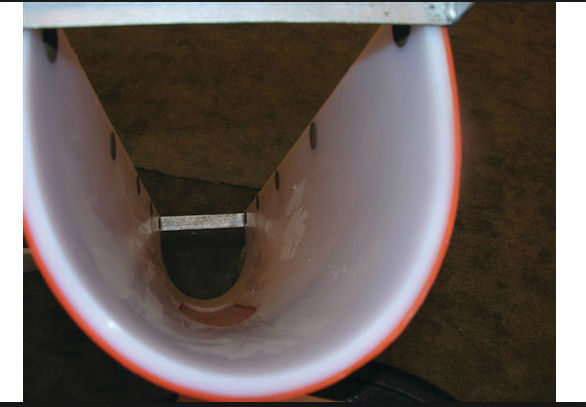 That generally cohesive bulk materials do not flow easily in chutes and hoppers.
Changes in moisture and particle size affect the products flowability. These materials
stick to the hopper walls and will negatively affect productivity. Traditional steel
surfaces also become rough and corroded over time, compounding the problems and
increasing the loss in productivity.
XINXING PEUHMW as hopper liner have the following advantages:
XINXING PE 1000 properties have meet the full range of material flow,friction and
wear challenge associated with bulk materials.
PE-UHMW excellent properties that needed to handle bulk material are:
1.Very low dynamic friction coefficient(15)
2.Extreme wear resistance (200%higherthanstainlesssteel)
3.Resistance to chemicals
4.Corrosion resistance
5.High impact strength(upto170kJ/m2)
6.Service temperature range-260oC to +80oC
Benefit of XINXING PE 1000 as a lining materialis:
1.Noincrustationsofbulkmaterial
2.Nobridgingcausedinhoppers
3.Enhancedprotectionofplantandmachineryagainstwear
4.Fasterbulkmaterialflow
5.Costo flining exist hopper with PE1000 is one third of the cost of mild steel
6.PE-UHMW is half the weight of steel, despite being three times as thick
MESSAGE ONLINE
Leave a message online