A new type of ground protection mats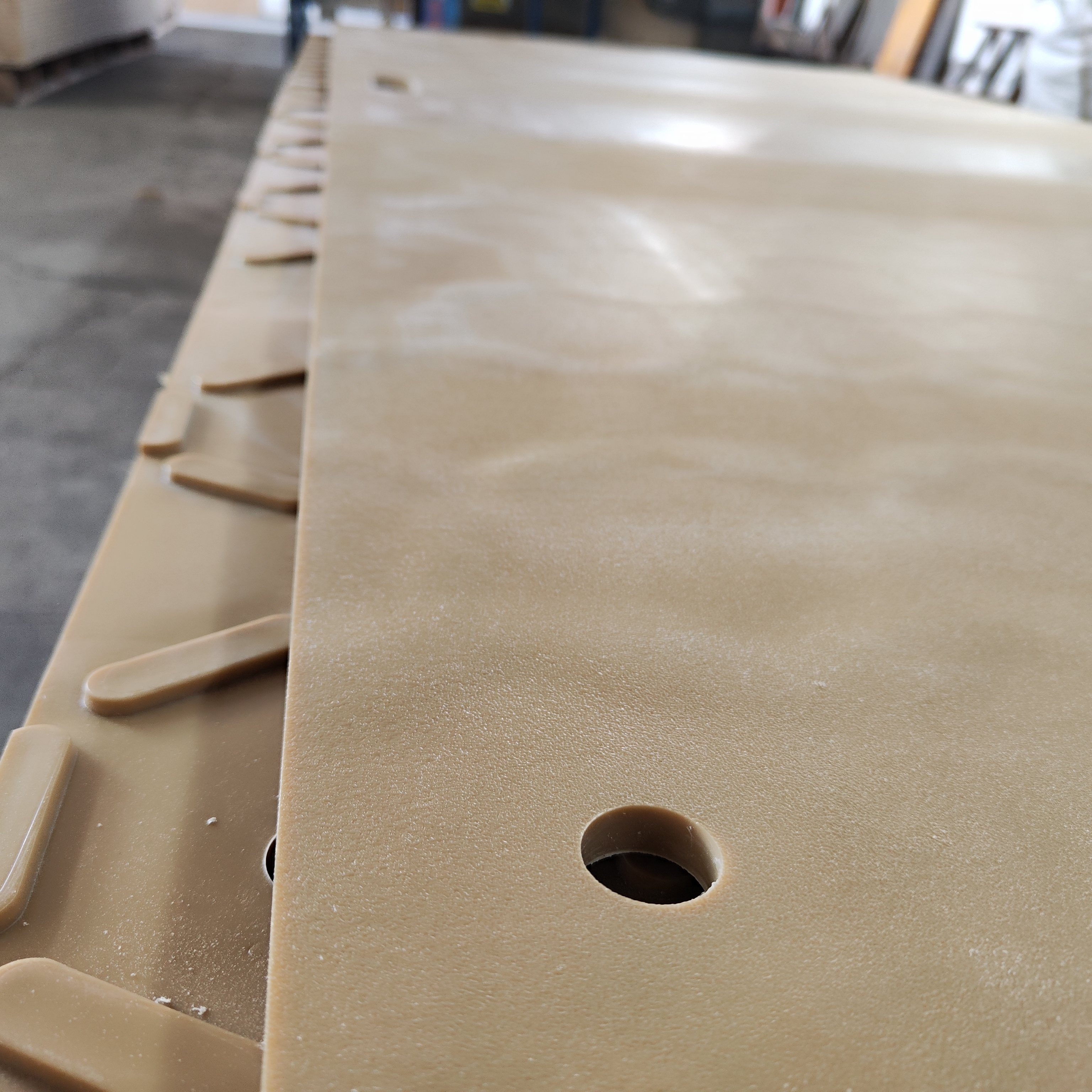 Our company's research and development team has developed a new kind of Road Mats, which will be shipped to the United States.
Color:Tan
Patterns:a slip-resistant on one side and the hexagon texture finish pattern on the opposite side
Size:2400*1200*12mm
Any size and thickness we can also make,welcome to inquire and place orders.
amy@sdxxhg.com/whatsapp:+86 15624266857
Shandong Ningjin Xinxing Chemical CO.,LTD. is the leading manufacturer of engineering plastics in China. Xinxing's main products include UHMWPE & HDPE sheets, UHMWPE &HDPE rods, dual color HDPE sheets and parts, PP sheets and parts,as well as custom machined plastic parts such as,Marine fender pad, Crane outrigger pad, UHMWPE track plate,Ground protection mat,Hockey shooting pad, Synthetic ice panel,Ice rink fence etc. XINXING is to satisfy your needs by supplying defect free products and services on time, every time. Your success is our success!
Keywords: ground protection mat,ten color,hdpe road mat,plastic road mat,industrial mats,plastic hdpe sheets,Anti-skid Road Plates