Merry Christmas and Happy New Year
All dear friends and clients of Xinxing Group ,
We would like to take this moment to wish you a very merry Christmas and a Happy prosperous New Year!
We sincerely thank you for your trust and reliability in the past year that support us with orders , with introducing new clients , with too much nice and encourage words .... Thank you so much , every of Xinxing's partner ! Your continuous support made us stronger , that can supply better and better for you all.
Warmest wishes for peace , joy and happiness in the holidays !
Looking forward more chance to let us become better in the new year of 2022 ! We work together !
Xinxing Group
The direct manufacturer of UHMWPE , HDPE , PP sheets , Engineering plastic sheets expert ...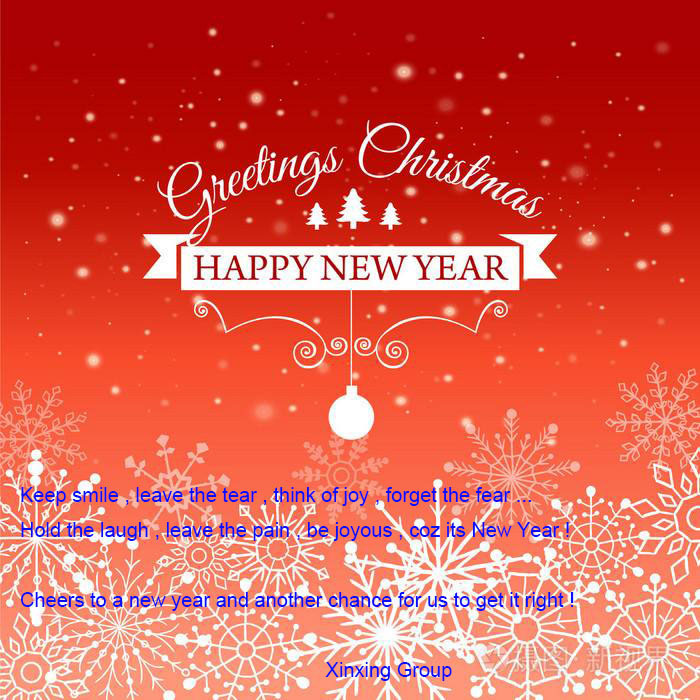 Keywords: UHMWPE,,,HDPE,,,PP,,sheets,and,machined,parts