Where does Conveyor Belt Scraper Blade use
Where does Conveyor Belt Scraper Blade use
Coveyor belt scraper blades ( also can be called conveyor belt cleaner) , made with UHMWPE material , which has an extremely good abrasion resistance , strength of impact and very low friction coefficient , it is the food grade rigid plastic , so can be used in food industry conveyor equipment freely.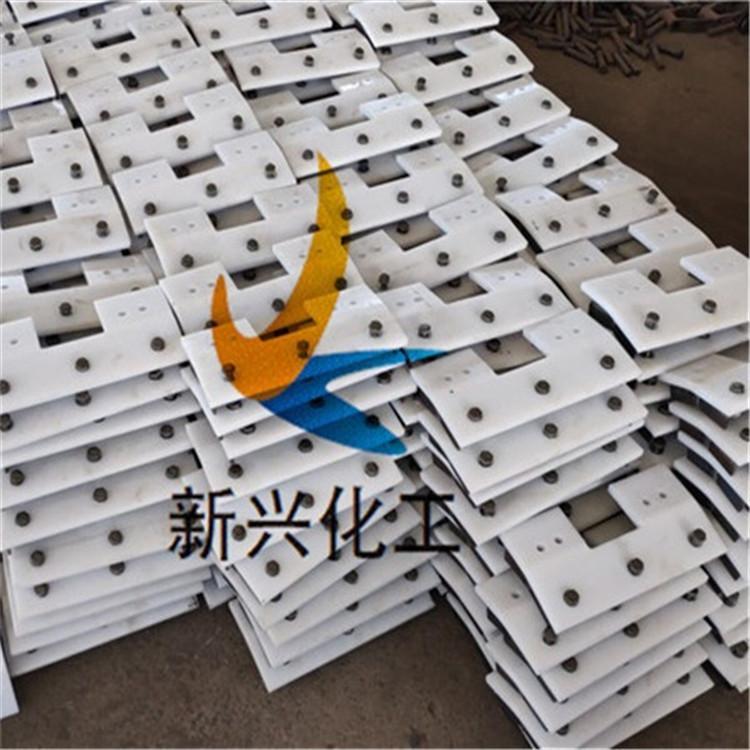 UHMWPE conveyor belt scraper blade , also known as belt cleaner , scrapers or cleans residual material from belting , rollers and other surface , and is suitable when sticky and moist or coarse material is transported .
UHMWPE material to use as the conveyor scraper blade because its excellent property :
chemical resistance;

high temperature resistance;

durability – Fewer blade replacements are necessary;

resistance to abrasion;

non-toxic;

low coefficient of friction; and

colour-coded.
Xinxing accept customized size and color of UHMWPE conveyor belt scraper blade order , some are bigger size which used in metal mill and power mill , with a big quantity of purchase each month .
We supplied with this products with fast delivery and top quality to ensure a continuous supply chain.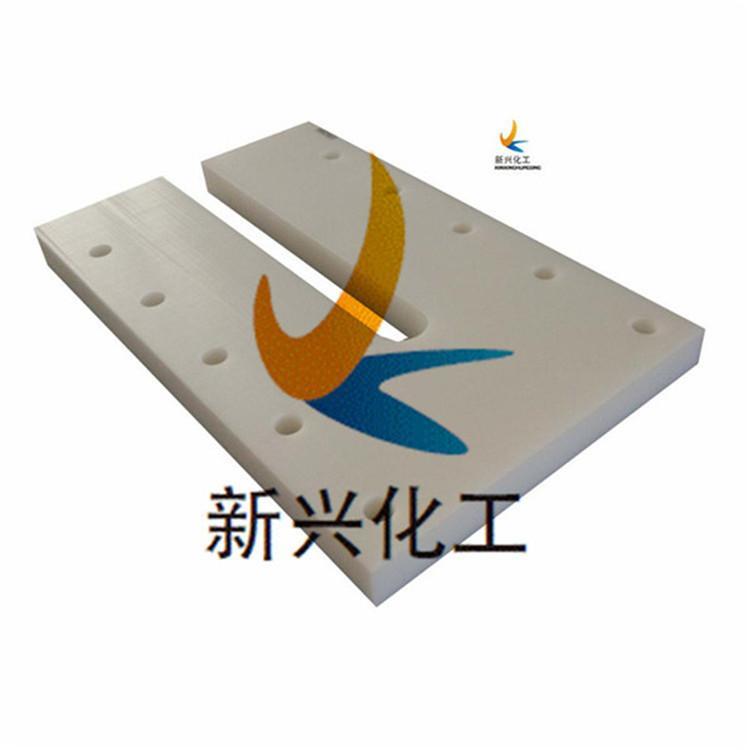 UHMWPE material is known for being ultra durable with high tear and abrasion resistance . They are used for various industrial applications and are popular alternatives to the types made of other plastic material .
Kinds of equipment machined parts are made with this material , such as :
Roller Chain Guides wear strip
UHMWPE Chain guides
Plastic Guide rollers
UHMWPE elevator bucket
Conveyor drive rollers
Plastic wear plate
Suction box cover plate
UHMWPE gear
UHMWPE gallery
Polyethylene UHMWPE sheets and parts
Its wide application industry range make UHMWPE very popular :
Bottling plants

Conveyors

Food boards

Machine parts for food industries

Noise abatement use

Pulp and paper industries
More information about Xinxing UHMWPE products , welcome to visit our articles .
Also we have many products video about production , package , installation and test about UHMWPE sheets and machined parts , welcome to visit our video .
Your kind contact will get prompt reply .
june@sdxxhg.com Whatsapp 0086 18653460618
June Lee ( Sales manager )
Keywords: Conveyor,Belt,Scraper,Blade