Big volume of UHMWPE crane outrigger pads are under production
Belong to the classification: CASE
See our production video !!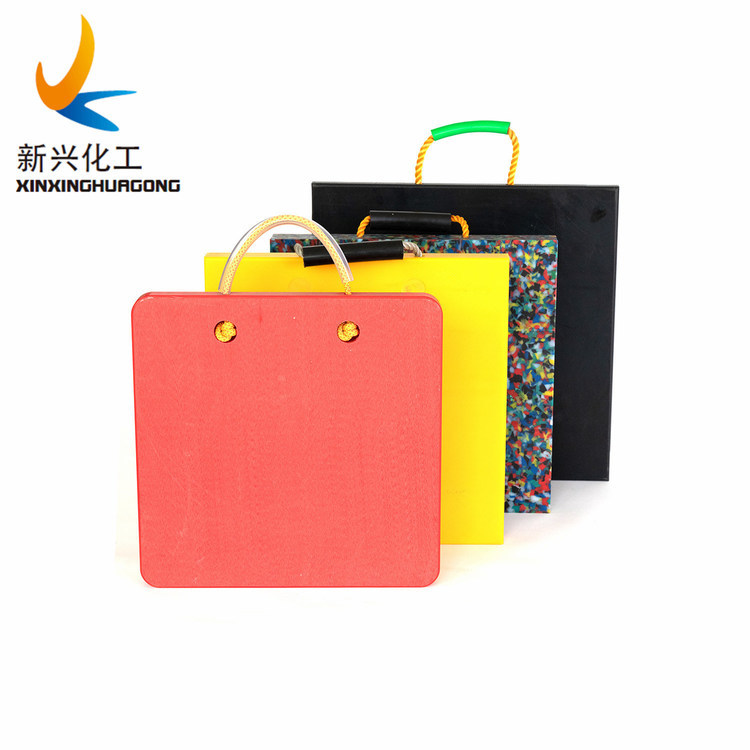 Xinxing Outrigger Pad:
Made in UHMWPE, an engineering material that offers a superior combination of impact strength, wear and chemical resistance.
Each pad is equipped with a durable wire handle to allow for easy storage and mobility.
UHMWPE Outrigger Pads are an alternative to wood pads due to their superior characteristics and performance which allows them to last longer.
Feature: Square with rope handle, Convex mark face (skid-proof)
Both virgin and recycled UHMWPE outrigger pads is available
UHMWPE crane outrigger pads Benefits:
--Work in sub zero temperatures
--Easy to mount, replace
--Reduced downtime.
--Lower maintenance costs.
--Storage-Friendly
--Durable & Long Lasting
--Cost Efficient compared to Steel or Aluminum
--Safer to use in the field compared to other wood based pads.
Welcome for your contact : june@sdxxhg.com 0086 18653460618
Keywords: Anti-impact,polyethylene,uhmwpe,crane,outrigger,pad