Hockey / Ice rink dasher board system
Belong to the classification: CASE
Belong to the classification: Project case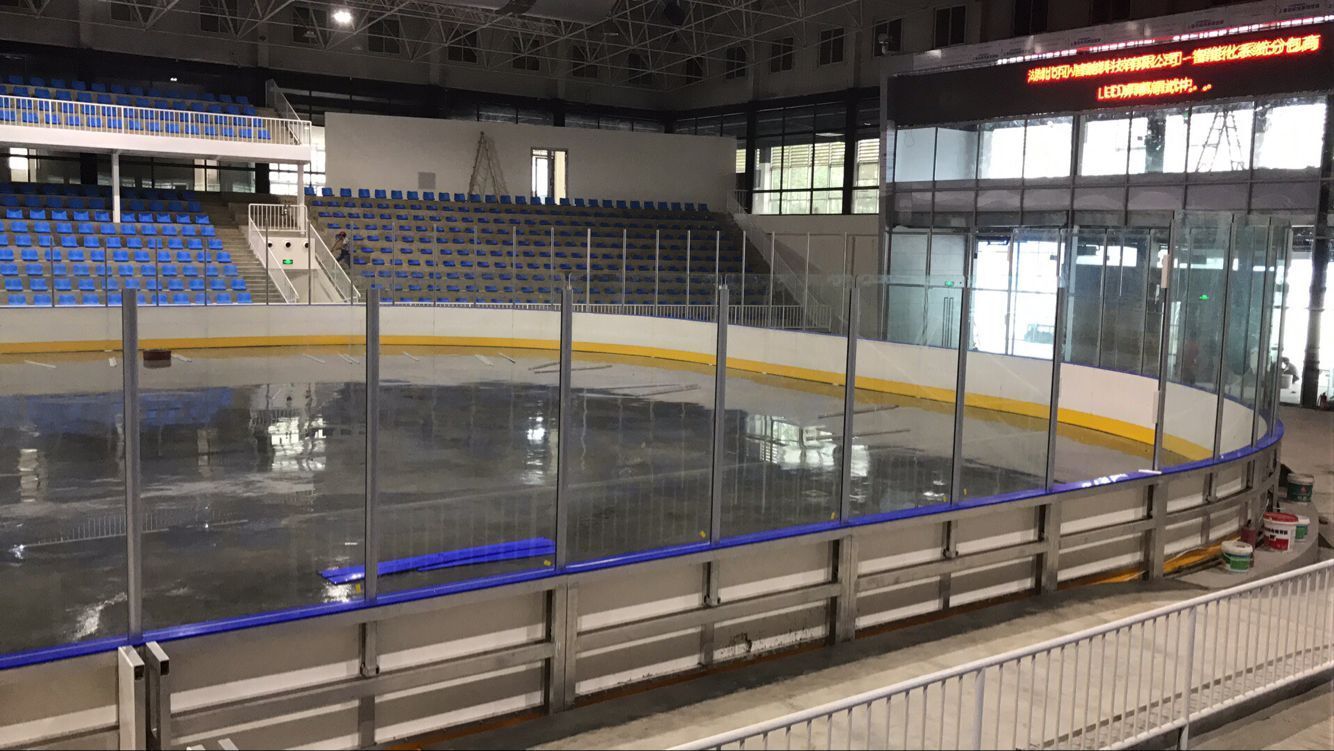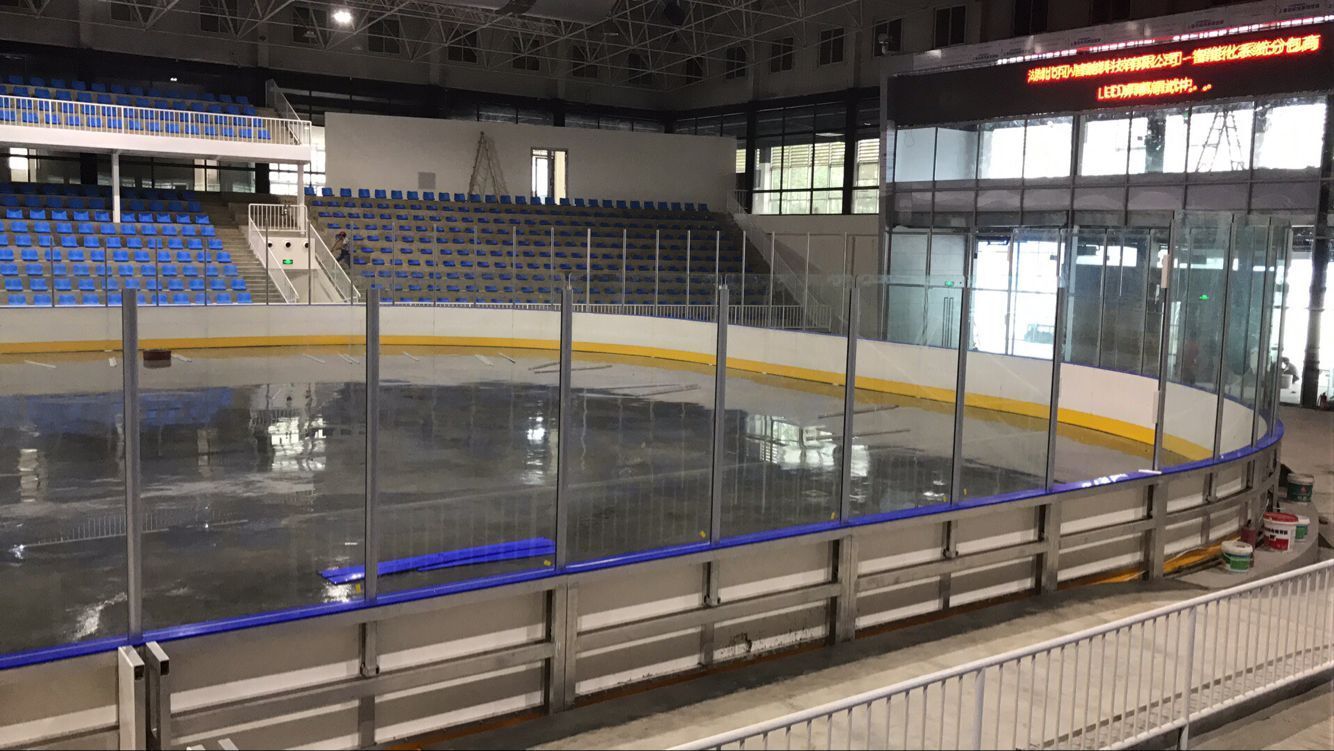 Xinxing hockey fence / dasher board system conforms to internatinal competition standards .
*Single frame or double frame fence construction
*With manimum durability of popular design
*Hot dip galvanized pipes and aluminum frames guarantee its long term service life
*10 mm thickness HDPE facing board & 12 mm thickness kick plate & 15 mm blue handrail
Fibreglass for protection is recommended , also nets or PC board are also available .
This ice rink size is 61 meters X 30 meters , radius of the round corner is 7-8.5 meters .
Xinxing dasher board system can be customized with your requirement .